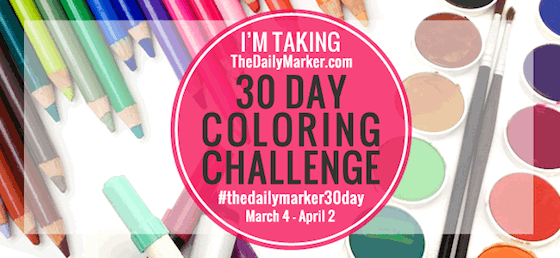 Saw this fun challenge going on over
HERE
and thought I would join. I'm hoping to color something everyday, but will be out of town this weekend....maybe I can still pack up some colors and images and work on a little sumthin!
Here is my coloring for day 1 (which was yesterday) This is Pixie Nerd from Saturated Canary. I LOVE her...ya know why? Well, first....she's so possesive of that stack of books she's got there, and I LOVE reading! I want to dedicate a whole art journal to book/reading images and quotes. Second, she's a pixie/fairy and I just LOVE fairies. I love anything in the fantasy genre, whether it's images, books, or movies, that's where my love lies...in fantasy! Third, she is a Saturated Canary image......gorgeous image and that quote really kicks butt! So, here is my coloring attempt for day 1, I really like this challenge, because it's not about a finished project, or even a finished image, just color something each day. I think I can do that!!
And....here is my coloring for day 1!